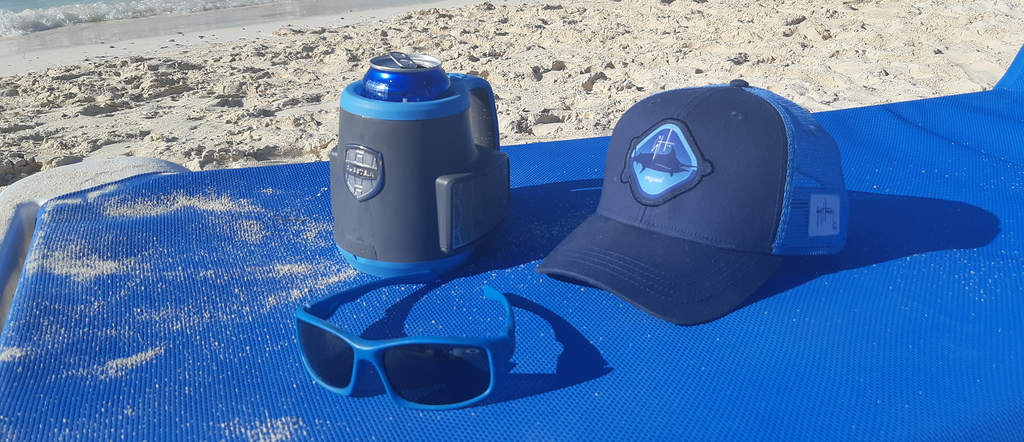 With winter coming, many of you will be travelling south to pursue warmer climates!  If sun and sand are your thing, chances are, you're also into cold drinks and good tunes!  Well - you might be asking yourself:  'Is there such a gadget out in the world that can keep your beverage cold, and play your music wirelessly?'  Darn tootin' there is!  It's called the DubStein!   This personal companion of joy and good times, will keep you entertained for a full day at the beach.   Have fun eh!  Choose that playlist wisely..  Cheers!   #SunsOutDubsOut
---
Spending a lot of time at home these days? Could you use an entertaining & useful companion?  Perhaps the DubSTEIN™ can keep you company. Grab a cold can of beer and prepare your playlist, because your Bluetooth® beer buddy will be your loyal sidekick.  Just a warning though - someone may ask you to turn your volume down. The DubSTEIN™ beverage speaker does pack a powerful punch!  This week, use the code 'BLACKFRIDAY' to get 15% off.  Enjoy this unique wireless musical beer gadget responsibly!  Cheers!
---

"Rocket ship of fun"  – CoolestGadgets.com     "Delightful Fusion of Listening and Drinking" - Trendhunter.com    "Clever device… awesome gadget" – Gadgetify.com    "This actually sounds awesome!  Wow!" - Ajournalofmusicalthings.com
---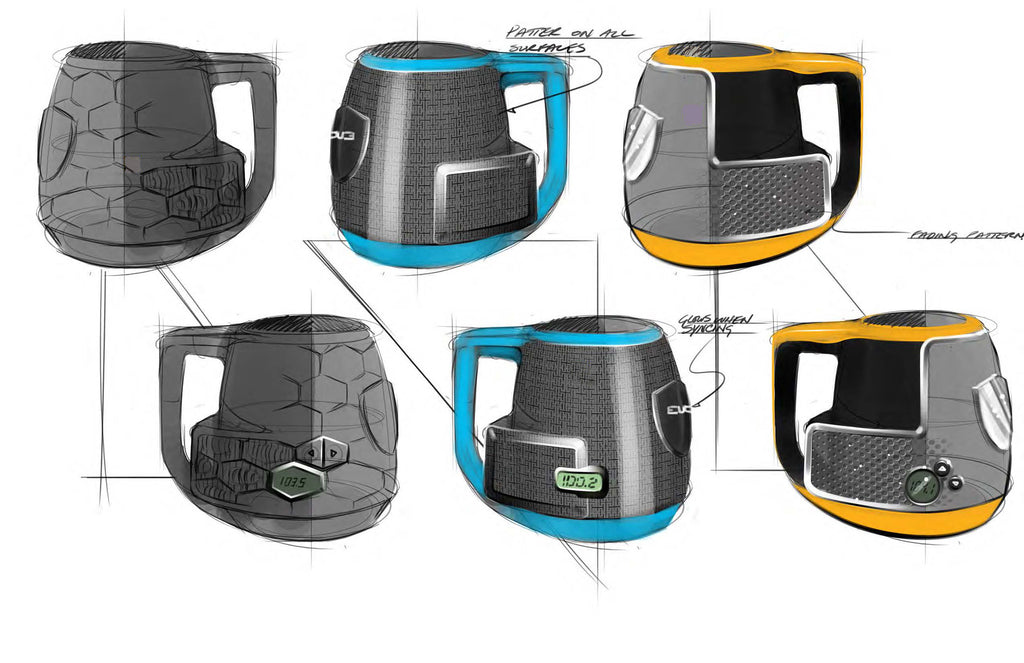 There's no question that the DubSTEIN™ is unique – both in style and function.  The world's first Bluetooth® splashproof stereo speaker with beverage integration has been known to turn a few heads and catch a curious glance. So what is it about the DubSTEIN™ that grabs people's attention - besides the 100+ decibels of powerful, 360 degree stereo sound you ask?  Could it be the cast aluminum front crest?  The stainless steel, gear-wave patterned speaker grille cover?  The stylish contour lines and rubber edging? Kickin' curves!  The DubSTEIN™ design had many areas of inspiration.  The goal was always to create...
---
The answer to both is yes!  When you're out ripping about with your DUBSTEIN, the last thing you want to worry about is interrupting your sweet tune selection with some unfortunate drink spillage. To give you peace of mind, we have equipped the DubSTEIN™ with a water resistance rating of IPX-4.  "What the heck is an IPX thingy??" you ask.  Good question.  This refers to the 'Ingress Protection' that a device has with regards to water penetration.  To achieve an IPX rating of 4, the DubSTEIN™ had to undergo a special spray test in which water was blasted from all...